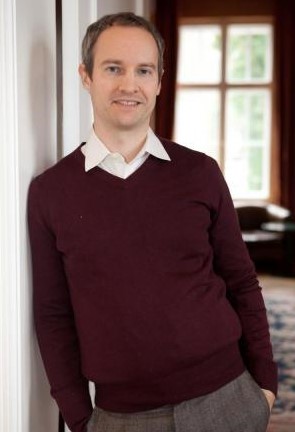 Fall 2018
Dear Literature Majors,
Welcome back to campus! I hope your break was (and continues to be) relaxing and restorative. In this letter you'll find some information about the classes being offered this fall term, as well as a few reminders about requirements for the Major.
As at the beginning of every semester, you'll need to have your schedule signed by a faculty member, and it would be a good idea if I were to do this, so that we can also discuss your progress. I'll have extended office hours over the next couple of weeks, with plenty of spaces available. Please make an appointment by calling Mary Jane Stevens (2-4750) or stopping by the Comparative Literature office.
If you're a senior, I ask that you to keep in mind all deadlines relevant to the senior essay. Professor Skorupa, the Senior Essay Coordinator, will provide a calendar of these dates in the coming week.
Our required course for the major, as well as the course required for translation track majors, will be offered this semester:
LITR 130 "How to Read" with Prof Katie Trumpener
LITR 348 "Practice of Literary Translation" with Prof Robyn Creswell
We do recommend that majors and potential majors take care of their requirements as early as possible.
Let me remind you that all majors who are following the curriculum adopted last fall (that means most of you) are required to take one class during their course of study that devotes significant time to theoretical or methodological matters. Some examples of courses being taught this spring that will satisfy this requirement are: "The Question of Music: Music, Critique, and Humanistic Theory" (AMST485); "The Borges Effect" (LIT287); "Transnationalism and Mobility: Theories and Paradigms" (ANTH647); "Feminist and Queer Theory" (LITR426/ENGL357); "Contemporary Critical Theory" (GMAN314); "The Practice of Literary Translation" (LITR348/HUMS 427/ENGL456/ JDST316); "Language, Culture, and Ideology" (ANTH314). I'm happy to discuss any questions you may have about whether a given course might satisfy the theory requirement, including a course you may have taken in the past (it's always helpful to bring along a syllabus from the course).
Let me also remind you that that any literature class, in any department, is potentially eligible for general credit in the LCC Major, whether or not it carries an LITR number. To discuss if a particular class qualifies, please contact me, or stop by my office.
Finally, I will note that Prof. Ramachandran will be on leave this term.
I look forward to meeting with all of you soon.
With very best wishes,
Robyn Creswell
Director of Undergraduate Studies