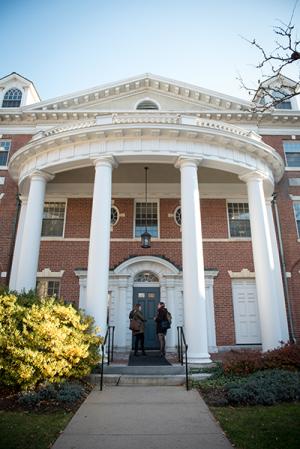 The Department of Comparative Literature at Yale has a long tradition of excellence in the study of literature and literary theory across national and disciplinary boundaries. From narrative fiction and poetry, the department's historical strengths, to dynamic new areas of expansion in film and media studies, visual arts, intellectual history and philosophy, history of the book and the archive, and the history of science, the department's diverse faculty consistently seeks to extend the discipline's reach, while remaining committed to the study of literary history. For much of its history, the strength of the department rested implicitly in the analysis of European literature, but it has expanded to include vaster global range of linguistic expertise and interest. Current faculty research encompasses topics including contemporary poetry across the Middle East; global Chinese diaspora literature; Soviet-Asian literary exchanges; Latin American and Caribbean adaptations of Greek tragedy; early modern attempts to conceptualize and map the globe; and contemporary world cinema and visual culture.
Our graduate and undergraduate programs draw on this rich intellectual panorama and challenge students to develop innovative, cross-cultural approaches to old literary problems. The Literature and Comparative Cultures Major, our undergraduate course of study, encourages students to master the literatures of two languages while undertaking a rigorous training in literary theory and analysis, alongside exposure to a variety of complementary disciplines. The Graduate program includes a doctoral degree in Comparative Literature as well as joint doctoral degrees with Classics, Film and Media Studies and Renaissance Studies. Both programs offer opportunities for work in translation studies as well. Our students come to us with a very wide range of world languages, and they draw on the full resources of the university over the course of their studies, including many study abroad, exchange and language immersion opportunities. Current students work in over fifteen languages, including Arabic, Russian, Japanese and Sanskrit. 
Comparative Literature has close connections to other stellar departments at Yale, both through its joint programs and a variety of research projects and working groups. In addition to our strong faculty, our students can work with professors in English, French, Spanish and Portuguese, Germanic Languages and Literatures, Italian, Slavic Languages and Literatures, Classics, East Asian Languages and Literature, Near Eastern Languages and Civilizations, African American Studies, American Studies, Women's, Gender and Sexuality Studies, History, Film and Media Studies, and Renaissance Studies.