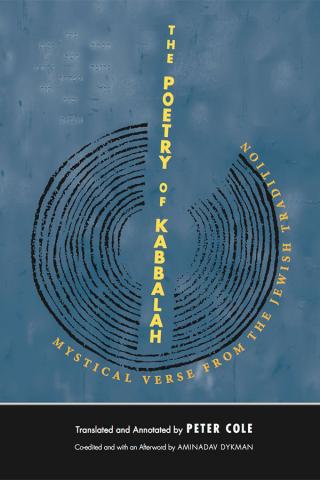 This groundbreaking collection presents for the first time in English a substantial body of poetry that emerges directly from the sublime and often startling world of Jewish mysticism. Taking up Gershom Scholem's call to plumb the "tremendous poetic potential" concealed in the Kabbalistic tradition, Peter Cole provides dazzling renderings of work composed on three continents over a period of some fifteen hundred years.
In addition to the translations and the texts in their original languages, Cole supplies a lively and insightful introduction, along with accessible commentaries to the poems. As a whole, the collection brings readers into the fascinating force field of Kabbalistic verse, where the building blocks of both language and existence itself are unveiled.
"Studded with insight, and written with great verve, this book will become a classic."—Lawrence Fine, author of Physician of the Soul, Healer of the Cosmos.
Awards: 
Poetry magazine's John Frederick Nims Prize honoring the best translations to appear in the magazine this year. For poems from The Poetry of Kabbalah (Margellos World Republic of Letters).