Nebojša Todorović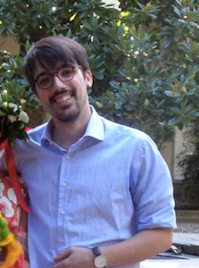 Title:
7th Year Graduate Student Comparative Literature
Biography
After receiving his BA in Classics and Ancient Near-Eastern Studies from University of Pavia and his MA in Classics from the University College of London, Nebojša Todorović joined Yale's Department of Comparative Literature in the Fall of 2016. He focuses on the reception of classical antiquity in contemporary Italian and Yugoslav literatures, with a theoretical focus on notions of trauma, testimony, and translation. His dissertation project, "Tragedies of Disintegration: Balkanizing Greco-Roman Antiquity", analyzes adaptations of ancient Greek tragedy staged during the violent break-up of former Yugoslavia. The archive that he assembles for his dissertation includes classical tragedies adapted for theatre and film in the former Yugoslavia, Greece, and Italy, that take the Yugoslav wars as their thematic backdrop.
Other interests include Latin epic poetry, the relationship between theories of mythmaking and the engagement with the Freudian corpus in Cesare Pavese's writing, Italian contemporary history through film.
Academic Interests
Classical reception, Greek Tragedy, Psychoanalysis and Literature, Latin Epic Poetry, XX century Italian Literature, Italian Film. 
 
Working Languages
Italian, Latin, Ancient Greek, Serbo-Croatian, Modern Greek
Education History
M.A. Classics, University College London
B.A. Classics (Greek & Latin), Pavia University