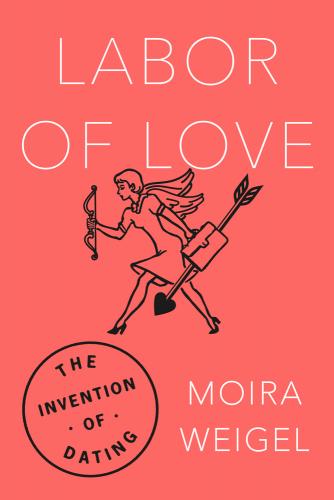 Moira Weigel, graduate student in Comparative Literature and Film and Media, published her book Labor of Love: The Invention of Dating in May.
Labor of Love, published by Farrar, Strauss, and
Giroux
, investigates the shape-shifting 
institution of dating. A genre-bender, LOL crosses social history with memoir and anecdote and 
theories of gender and sexuality with Moira's favorite form of theorizing– jokes– in order to 
explore how dating co-evolved with other forms of labor. 
The book received positive reviews in many publications, including
The New York Times
, where 
different reviewers called it "addictive and accessible" and "fascinating," The New Yorker, which 
called it "perceptive and wide-ranging," and The Washington Post, which called it "excellen," "
deliciously incisive" and "thoroughly enjoyable." The Economist said LOL was "occasionally 
amusing and often provocative" and Entertainment Weekly said it was "a riveting chronicle." 
(Reviews also appeared in The Atlantic, The New Republic, Harper's, Bookforum, The Guardian, 
The Chicago Tribune
, as well as interviews on Brian
Lehrer
, NPR, and dozens of other shows 
and podcasts.)
Labor of Love
is currently being translated into German and Simplified and Traditional Chinese. 
Selections have also been translated into French and Icelandic. Visit Moira's website for more information.