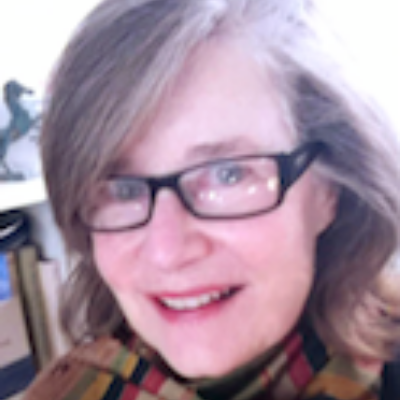 Dear Friends and Colleagues,
I am saddened to report to you that Marguerite Waller died a few days ago.  Margie received her Ph.D from Yale's Comparative Literature Department.  She taught at Amherst College and the University of California-Riverside, and published with distinction on English and Italian literature and on social and women's issues.  She was a vibrant intellectual and personal presence in our field, and she will be missed.
I enclose the following obituary, written by her UC-Riverside colleague.
With condolence and warm memories,
David Quint
Marguerite Rowland Waller, March 16th 1948-March 11th 2020. 
It is customary in an obituary to announce by whom the decedent is outlived. So, Margie is dearly missed by her family. She is the beloved Mother of Lea, the amazing Sister of Susan, Donald and Elizabeth, as well as the wonderful Aunt to Meredith, Katherine, Mia, Lulu, and Cora, and Great Aunt (greatest of aunts) to Lennox and Lukas. But it should also be known that no one has truly outlived Margie Waller. 
Born in Nyack, New York to George MacGregor Waller and Martha Stifler Waller (themselves no slouches, both with distinguished war service and illustrious academic careers), Margie was the second of five children. The family eventually settled in Indianapolis, where Margie's inherited and innate talents shone. She excelled academically, earning a position in Cornell's accelerated BA-to-PhD program right out of high school. That same year she was also on the cover of Seventeen Magazine. 
At Cornell, she survived the fire at the Cornell Heights Residential Club. She and her roommate, Margaret Ferguson, saved many others via a makeshift rope - for they had the foresight to practice an escape plan after the University's assurances of safety did not hold up to their scrutiny. This evolved into something of a theme: the arrogant and predominantly male establishment does not have a winning track record when up against Margie's critical acumen. In her own words, she referred to this as a "leitmotif in my research and teaching."
Thus Margie took her talents elsewhere, completing her PhD in Comparative Literature at Yale University. She transitioned from a period of student activism to one of professorial insurgence by virtue of being an unapologetically brilliant woman in traditionally male spheres. She rapidly ascended in the academy, at times despite the academy. She collected Fulbrights as many of us would pens or postcards. She rose as faculty at Amherst College in English and Women's Studies (Assistant Professor 1974-81; Associate Professor 1981-89; Professor 1989-91), and is considered a "Pioneer Woman" as a result of her time and contributions there. Having blazed that trail, and being understandably over their brand of nonsense, she ultimately landed at UC Riverside. She credits, in part, the Fulbright Fellowship and professorships with giving her the freedom to pursue new and varied interests. She spent time in Italy, France and Hungary. Her fluency in the Italian language and cinema became a prominent theme in her research and publications. At UCR, she served as a Professor of Italian and Comparative Literature and, with her customary efficiency, she became Chair of the Department of Gender and Sexuality Studies. 
 Her UCR biography notes teaching interests including feminist discourses, human rights, peace studies, film and media studies, critical theory, and Dante's Commedia. She spearheaded numerous national and international feminist conferences, ushered in a new Bachelor of Sciences in Sustainability Studies at UC Riverside, was the Director of the U.C. Rome Study Center from 2007-2008 and was a member during the early nineties of the women's art-making collective Las Comadres, active in the San Diego/Tijuana border region.
 She wrote or coedited at least five books and published numerous articles in a wide range of journals and books. She was shrewd, opinionated, openly intelligent and passionate before it was socially acceptable (it's still not socially acceptable, but dammit if Margie didn't move the needle). She took up space and used her voice before it was cool. She survived breast cancer in the 1980s. Near the arrival of a new millennium, she took on her favorite role, diving into motherhood with unparalleled commitment. She continued to publish and travel with zeal, introducing the next generation of women to the importance of nonstop learning and the dangers of the status quo.
 The family would like to thank Margie's many colleagues and friends who offered their support - both in words and in acts - during her brief illness. It is a testament to her gift for communication and her meaningful connections that such a wonderful group rallied over the last few months. We appreciate the opportunity to give Margie a small offering of comfort in the last few days, and take our own solace in knowing her spirit is no doubt conquering the next great challenge.
John Namjun Kim 
Associate Professor of Comparative Literature
Graduate Advisor
Dept. of Comparative Literature & Languages
University of California, Riverside
2510 Humanities and Social Sciences Building
900 University Avenue
Riverside, CA 92521