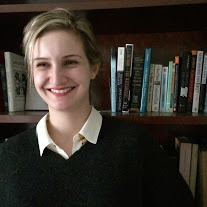 We are delighted to announce that our alumna, Masha Shpolberg, will be starting as an Assistant Professor of Film Studies at UNC–Wilmington in Fall 2020.
Masha's research focuses on global documentary and Russian and Eastern European cinema, with a special interest in feminist, ecological, and labor aesthetics. Her first book, Labor in Late Socialism: The Cinema of Polish Workers' Unrest 1968-1981, argues that cinema played a crucial role in the formation of the Polish "Solidarity" movement–the only successful grassroots opposition movement in the Soviet bloc. The persistence of workers' strikes during this period forced filmmakers to confront the representational legacy of socialist realism, articulating alternative visions of labor and the working body. Individual chapters also address depictions of female labor and the "double burden," as well as ways in which the workers' struggle intersected with the nascent environmental movement. She is also currently co-editing a volume on Cinema and the Environment in Eastern Europe for Berghahn Books.
Masha earned her Ph.D. from Yale in cotutelle with the Ecole Normale Supérieure and, this past year, taught as an Andrew W. Mellon Fellow in Cinema and Media Studies at Wellesley College. Her academic articles may be found in The Polish Review, Studies in Eastern European Cinema, NECSUS: The European Journal of Media Studies, and The Historical Journal of Film, Radio and Television.