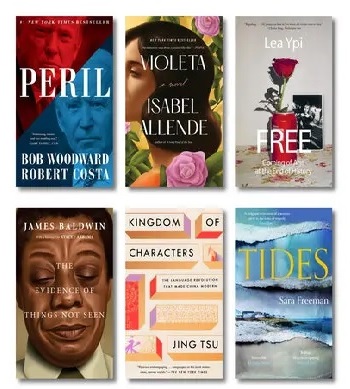 6 New Paperbacks to Read This Week
By Miguel Salazar, Reporting for the NYT Books desk
"Our picks this week include Bob Woodward's third book about the Trump administration, a reissue of James Baldwin's investigation of the Atlanta child murders and much more…"
KINGDOM OF CHARACTERS:
The Language Revolution That Made China Modern, by Jing Tsu.
Tsu's account details the challenges that linguists, librarians and others faced in their efforts to standardize and adapt Chinese writing to the modern world. "Following the history of the script helps explain China's past, present — and future," our reviewer, Deirdre Mask, wrote.