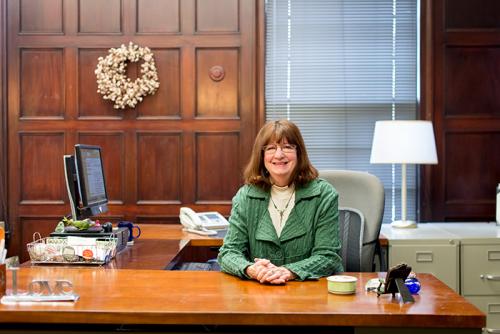 Dearest Mary Jane,
My warmest congratulations on your 
45th anniversary at Yale! 
Words cannot express how grateful and honored 
I am to be working with you. Your experience, 
wisdom, and genuine care makes everything else 
possible in the department. All of us, and Yale as 
an institution, are so lucky to have you.
Martin Hagglund