Ayten Tartici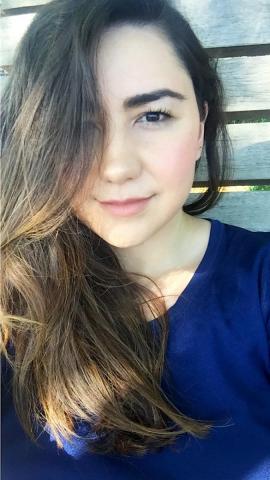 Biography
Ayten Tartici is currently a PhD candidate in Comparative Literature at Yale. She previously earned her BA at Harvard, where she studied French, German and Italian literature. Before coming to Yale, she also interned as a research assistant at the Council on Foreign Relations in Washington, DC.
Her dissertation, entitled Slow Modernisms, looks at representations of individuals who—because of their class, gender, sexuality, or simply singular tendencies—are unable to be "on time," and as a result, do not live according to the carefully syncopated tempo of work, leisure and reproduction. Across a constellation of Anglo-American, European and Middle Eastern texts, Slow Modernisms offers an alternative account of modernism, one in which speed is not the only defining feature of modernist aesthetics. She argues that "delay" emerges as a form of resistance against the social regulation of time rather than being a sign of anachronism or backwardness.
In addition to her dissertation work on modernism, she also specializes in 20th- and 21st-century American literature. She has taught courses in Yale's English department on late nineteenth-century American literature, American modernism, the Post-45 American novel as well as literary theory. She is currently at work on a second book project, entitled Aesthetics of the Instant, which builds on her interests in temporality and visual culture. She has been studying Japanese and Korean to expand the scope of this project. More information about her work and publications can be found on her website.
Education History
M.Phil. Comparative Literature, Yale University, 2014
M.A. Comparative Literature, Yale University, 2011
A.B. in Government, Secondary Field in Comparative Literature, Harvard University, 2008
Research Interests
Critical Theory and Philosophy; Cultural History; English and Anglophone Literature; Literary Theory; Middle Eastern Languages and Literatures; Modernism; Modernity; Poetry; 19th- 20th-Century Novel; Romance Languages; Translation; World Literature
Working Languages
English, French, German, Italian, Japanese, Ottoman, Spanish, Turkish