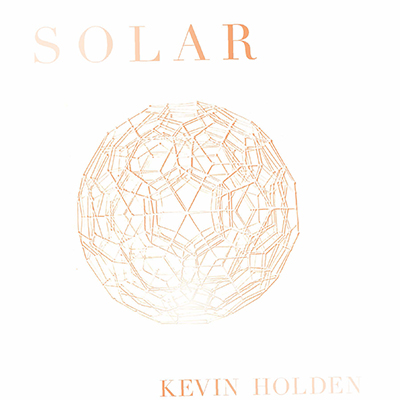 Ph.D. candidate Kevin Holden recently published three books of poetry and was named in July as a junior fellow at the Harvard Society of Fellows.
The first book, Birch, was the recipient of the 2014 Ahsahta Press Chapbook Prize. The second, Sublimation, is now available from Little Red Leaves. The third, Solar, received the 2015 Fence Modern Poets Series Prize.
His competitive fellowship supports a small number of scholars in an early stage of their careers for three years of study in any department of the university. Holden is currently completing his dissertation on 19th and 20th century European poets, working on a new manuscript of poetry, and translating a book of French poetry that will be published next year.
About Solar, poet Cole Swenson said, ""Both elemental and astronomical, Solar is a search for a mechanism to bring us closer to the closer—ultimately finding language to be that mechanism, bringing us to the light of the light and the sun of the sun, which requires a renovation of the idiom. Holden begins reworking it at the level of its 'silkstreamingnucleotides' in a vivid, charged vocabulary that overflows the alphabet, dynamically demonstrating that 'all geometry flows into music.' There's a sharp, new music alive in this book, with harmonies as stunning as they are startling and melodies that not only stay in your mind, but also recalibrate it."
Birch, published with Ahsahta Press
Sublimation, published with Little Red Leaves
Solar, published with Fence Modern Poets